Hey guys! Have anyone of you watch Naruto Shippuden episode 194? It's a filler episode but that episode is very funny. Naruto Shippuden episode 194 is about Naruto & Sasuke have been stuck together & the funny part of all is that Naruto & Sasuke accidently kissed each other again( their 2nd kissed XD ). There is also one part in that episode is funny that is the part about an awkward moment when Naruto said to Sasuke "I gotta pee" XD So do you think is consider as the evidence of SasuNaru/NaruSasu?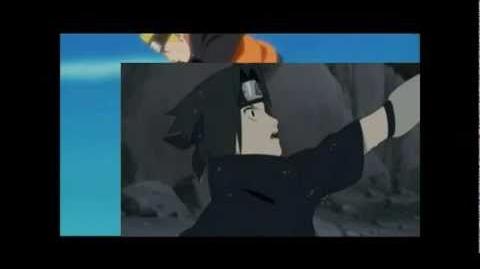 P.S. The video is kinda blurr so if you want to watch a clear video,you can change the quality at the settings to 480p quality!
Ad blocker interference detected!
Wikia is a free-to-use site that makes money from advertising. We have a modified experience for viewers using ad blockers

Wikia is not accessible if you've made further modifications. Remove the custom ad blocker rule(s) and the page will load as expected.